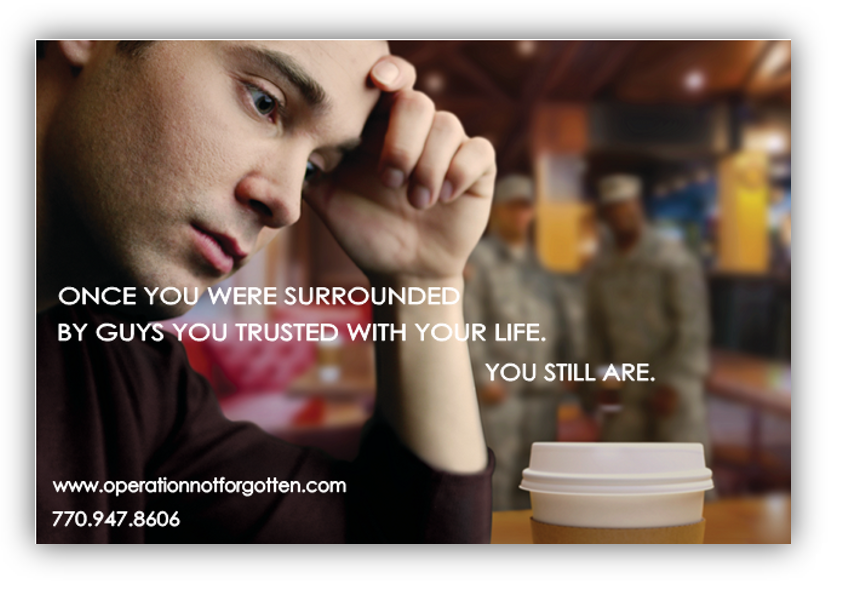 The mission of Operation Not Forgotten (ONF) is to provide services that support the well-being of veterans and their families. We connect them with other veterans -- buddies they can trust and relate with to coach them through any difficulties. Our purpose is to measurably enhance and improve a veteran's quality of life and functioning in four areas: mental, emotional, social, and spiritual. We are a 501(c)(3) non-profit, all volunteer organization.
Under the umbrella of Operation Not Forgotten, we are implementing Vet Life Community.  Vet Life Community is a network of local weekly support meetings - veterans helping veterans face to face - offering the Quality Of Life Assessment (QOLA) to assess current levels of functioning and determine what, if any, help veterans may need as they transition back into life outside the military. 
Through our  Vet Life Communities, we are changing the way veterans and their families are helped.