ABOUT US

Life Renewed is a non-profit 501(c)3 headquartered in Douglasville, Ga. Our mission is to measurably improve a veteran's quality of life and functioning in these areas: mental, emotional, social, and spiritual. We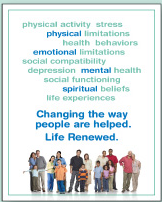 equip organizations with a comprehensive, step-by-step, life-changing program that produces measurable results.
The development of the Quality of Life Assessment™ software and MAPS™ (Measure, Analyze, Plan, Succeed) Life Coaching Program began in 2001. The program and materials were developed by a team of experts who believe that each person's life has purpose and meaning. This system was tested with people recovering from traumatic life events. Life Renewed was incorporated in 2007, and received tax exempt status in 2011.
Our Quality of Life Assessment™ Software is a powerful tool that assesses and evaluates clients and programs, and can be used with a wide variety of programs to measure individual growth and program effectiveness. We offer both an innovative and proven solution with huge potential to help many people.
Life Renewed is committed to excellence, with a clear vision and a passion for delivering outstanding, measurable results. CLICK FOR BROCHURE
LIFE RENEWED AND OPERATION NOT FORGOTTEN
Operation Not Forgotten is a program of Life Renewed International, a non-profit, 501(c) (3) organization, and was created to help veterans and their families achieve a better quality of life. Operation Not Forgotten operates through peer-support groups called Vet Life Communities.
MISSION AND VISION
Mission The mission of Life Renewed International is to provide programs that develop mental, emotional, spiritual, and social well-being.
Vision
To offer a process that renews and restores the human spirit.

To translate our programs into other languages to serve people in other nations.

To transform lives and change communities through a better quality of life.
LIFE RENEWED AND CODE BLUE (COMING SOON)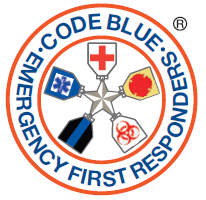 Code Blue is a program of Life Renewed for First Responders and their families.
The Code Blue program responds to the needs of first responder personnel who share many of the same issues faced by military combat veterans as they face peril in their communities on a daily basis. The traumas they experience create multiple problems in their psychological functioning, their relationships, and in many other aspects of their lives.
Share