CODE BLUE FOR EMERGENCY FIRST RESPONDERS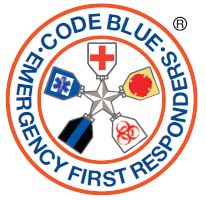 Code Blue is a program of Life Renewed for First Responders and their families.  
The Code Blue program responds to the needs of first responder personnel who share many of the same issues faced by military combat veterans as they face peril in their communities on a daily basis. The traumas they experience create multiple problems in their psychological functioning, their relationships, and in many other aspects of their lives.
 This often leads to occupational burn-out, depression, anxiety, behavioral problems and an increased risk of suicide. Equally dangerous is the decrease in decision-making capability that accompanies psychological distress, thus placing the individual and others in danger. The stigma associated with a mental health diagnosis often prevents first responders from pursuing the help they need.
The Quality of Life Assessment is a powerful tool that allows for confidentiality, ease of administration and detection of ongoing issues that interfere with life functioning. This assessment can help first responders recognize the need for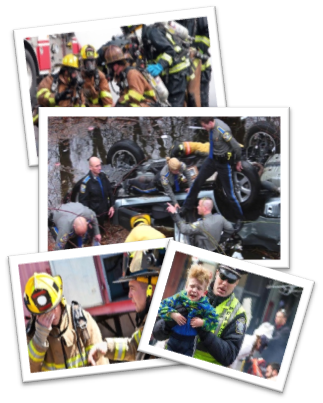 intervention and seek help so they can live better lives as they continue to protect their families and communities.
ABOUT US
Code Blue is a program of Life Renewed International, a non-profit, 501(c) (3) organization, and was created to help first responders and their families achieve a better quality of life.  Code Blue operates through peer-support groups called Code Blue Communities.  Life Renewed was incorporated in 2007 and received tax exempt status in 2010.  We are an all-volunteer organization.
We connect first responders with other first responders -- buddies they can trust and relate with to coach them through any difficulties. Our purpose is to measurably enhance and improve quality of life and functioning in four areas: mental, emotional, social, and spiritual.
MISSION
The mission of Life Renewed International is to provide programs that develop mental, emotional, spiritual, and social well-being.
The mission of Code Blue is to provide support for the well-being of first responders and their families through the use of peer-support Code Blue Communities and our Quality of Life Assessment (QOLA) instrument.
VISION
To offer a process that renews and restores the human spirit.
To transform lives and change communities through a better quality of life.
To translate our programs into other languages to serve our allies in other nations.